"Please let me off this level, it is NOT working".
All I would get back was "Ok, continue".
Now those who have never done OT 7 (esp. you having never even been "in") please spare me how stupid I was, how you would "never do that", etc.
I've already been through that, explaining how I've talked with academics who study CULTS and they said, "Actually often people in cults are quite smart — that's why they joined. They were looking for something better. It's just that they were in the wrong place at the wrong time, which can happen to anyone".
Either way, I kept trying, and kept gaining weight (as you have to "stay sessionable" which often means eat more). Plus, it doesn't work, AND you cannot talk about it, so eating is a great comfort.
Many people you will see who are "OT 7" are quite huge. Think of Kristy Alley, John Travolta, etc. Granted — Kristy is bigger than JT, but both have had a long struggle with weight, and I *know* from experience, Scientology has 0 (zip, none, nadda) tools to help you lose weight, even though they will now claim they do. If they did, I would have used them, trust me.
I finally joined Weight Watchers and have lost 92 pounds! (50 of it I lost back in 99 — and have kept that off for 10 years. Then I worked for a company that would offer "Free food" (always fattening) and yup, I gained 40 back.
Now I've lost that and more — total of 92 pounds. I had mentioned it on Facebook, and Michael Pattinson (who is OT 8 and knew what we all went through in Scientology re this) said, "Why don't you make a video about it".
Great idea so here it is: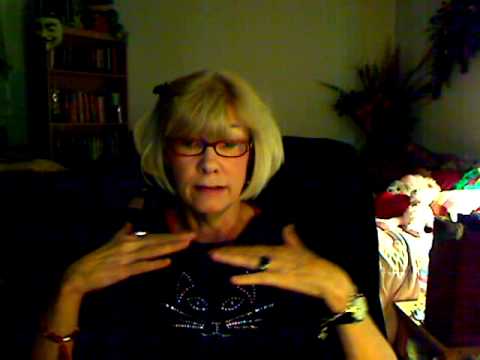 For those interested, I don't cook. I also eat out a lot, and have learned many tools to help me make better choices. The Weight Watcher Instructor was one of THE people that began my serious waking up process, as she said: "The only thing you can control 100% is what you put in your mouth".
At the time I was still "in" I thought to myself, "Well, I'm OT so that's not true but I'll try it".
6 or 8 months later, the ONLY thing in my life, (or really any one else's that I knew of all the Scios "in") was that *I* had lost 60 pounds.
Thanks to every single person who helps expose this insidious cult of Scientology, and their many abuses. This is just one more.