I just listened to the latest Australian interview, and honestly, I'm shocked at the volume of lies Tommy Davis (Scientology's new head PR now, since Mike Rinder left) repeats.
Tommy appears in this segment: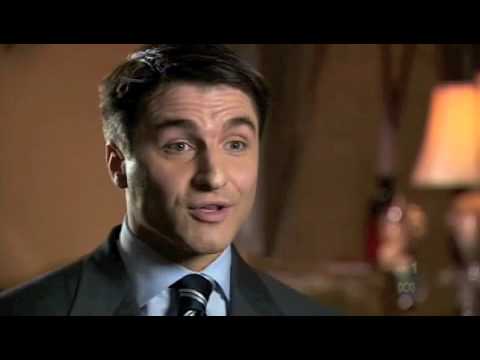 You can see their new program of turning the once "Applied Philosophy" into a hard corp. "religion" is rolling, with TD repeating in almost every line something about "other religions", or how religious they are. HA!
Hell, he could make any horrific action sound like a religious action that his "Church" Cares so much about. Oh pullllllllllleasssssssse!
Giving to your community? How?
THE RPF is voluntary? REALLY? Ya wanna come over and do a few interviews with a few X-RPF people *I* know? And no, it isn't because they didn't follow your "Codes" as you say. It's because your "Church" does VERY abusive things, and then lies and pretends those abuses were "helpful". Is it a desert or a floormop? Which is it, Tommy?
Routing out should be fast? Really? "No, it IS quick". Who do you think you're fooling? And no, there's "no grilling"? What about the Sec checks?
And "Anyone can leave at any time"? Did you forget about me escaping AND being chased across the country, or Mark Headley nearly run off the road, or Jesse Prince leaving with Shot guns on David Miscavige?
Those are just a few of the many, many stories proving you are lying through your teeth.
"All the community services we have"? Really? What? You don't have *a* community service, except to gain "PR". I know, I worked with "Ron's Public Relations office". The goal? "Handle any and all bad PR about Hubbard", Period.
Volunteer ministers? All I ever heard from executives is: "Did we get any press?" Now I'm sure there's a better program now, but you and I know what the truth is, don't we, Tommy?
If someone is expelled, it's because there's a "good reason"? BS. I was declared SP and expelled without ONE "Ethics Action" not one. That's out tech, dearie.
"Do PI's Tail people" You don't know? BS again. I was in the BBC car when u all were tailing them. They even said: "Don't they realize we are the BBC and we're filming ALL of this? Stop Lying Tommy Davis!
One day you'll remember what "responsibility" and "ethics" and "Integrity" really mean, and that day you'll join all of us who left your "church", because we realized those words are said daily, but used never within the group.
WTFU Tommy Davis. You're growing old, lying, being a floor mat for David Miscavige.